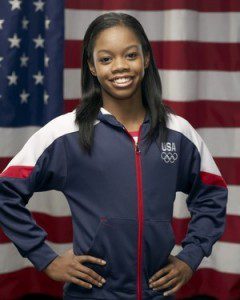 With all the media surrounding Gabby Douglas lately, an Olympic Gold Medalist who's only 16 years of age, it got me thinking about young people in general.
Over the last few days, I've found myself captivated by this sweet girl's charm, confidence and demeanor. She truly DOES want to make a different in the world and she IS.
"I hope I inspire people," she said. "That would be cool."
Many people think teenagers aren't interested in bettering themselves, much less making an impact in the world around them.
But that is not the case in my experience with people like Gabby, or the High School students who go through our Student CPR program.
They genuinely want to be able to save people's lives and enhance the community around them. But  to do this, they know they need to put in the time and effort to prepare. They need to not only KNOW the material, but also perfect their SKILLS so that when the occasion arises, they will be READY.
Just like Gabby, who worked long and hard to prepare herself for the Olympics, and who was CONFIDENT in her preparation, these students also know that, should the opportunity come up, they will know EXACTLY what to do and be able to execute it with the same confidence Gabby displayed the last few days.
"Really, what it comes down to is, you can't ever doubt yourself," she said.
This applies to gymnastics, CPR, school, work, relationships, etc. It comes down to instilling confidence in our young people — and our Student CPR program works to do just that.