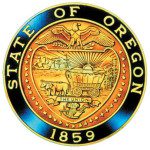 While it's still early, the State of Oregon has been working toward making CPR a mandatory requirement for high school graduation.  If they pass it, they'll join Washington, Texas and Arizona, who are all very close to having mandatory CPR training in their high schools.
In Oregon, Senate Bill 275 would require students to receive training in cardiopulmonary resuscitation and use of automated external defibrillators in order to receive a high school diploma.
If the bill should pass, it will go into effect for the graduating class of 2014, for any students graduating after January 1 of that year.  It could go into effect as soon as July 1, 2013.