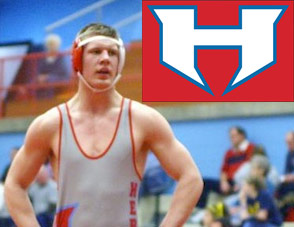 Why people wouldn't want high school students trained in CPR, I'll never understand.  Especially when you hear stories like this.  Schuyler LaRue, a Heritage High School junior from Maryville, Tennessee, had CPR training when he became a lifeguard.
It was at a state tournament that his CPR skills were put to the test.  Kingsport, Tennessee resident Ron Bussey, 68, collapsed in the restroom prior to the start of the tournament.
"I had actually been in (the restroom), left, and thought I needed to go back," said LaRue, who is in the 182-pound weight class. "I was in there and an elderly gentleman passed out. I saw him and thought he was stumbling, and he fell and hit his head.  I got him in a neutral position and started doing compressions and just did what I needed to do. His pulse went in and out, and I just kept going until someone came in and tapped me on the shoulder and said 'I'm an (EMT).'"
LaRue didn't know how long he'd done CPR on Bussey.  Bussey, 68, was in stable condition Thursday night, said Wilson Central coach John Kramer. Before moving to East Tennessee, Bussey was Kramer's coach at Milford High School in Michigan.
"He's a great kid, got a great head on his shoulders," Heritage coach Jerry Teaster said. "It was great for him to react like that.  He was worried about (Bussey). But he came back strong once they came back and said (Bussey) was OK and talking."
Kramer said Bussey comes to the state tournament each year.  "He's had some medical issues here and there, but we weren't expecting this," Kramer said.
Just another reason why our free CPR program is a valuable addition for all educational programs.
–via