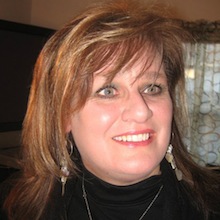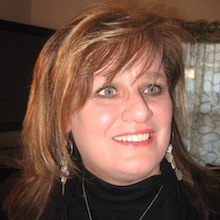 Diana Giampietro is the newest member of our Student CPR Team. She has such a heart for this program, and after hearing part of her story, I think you'll see why.
Diana lost her youngest son (age 24) on Easter Sunday, April 8th, 2012. The person he was with that morning did not know CPR and when Diana's son collapsed, all she knew to do was call 911. The operator told her to begin CPR immediately. But she didn't know how. The operator tried to tell her how to do it over the phone, but she just kept saying she didn't know how.
"I in no way blame her for his death," Diana said, "but the EMT said that he could have been saved with CPR. So I feel this program was sent to me to honor my son. My mission here is to make sure every High School senior leaves school with the knowledge of CPR. It's a no-brainer."
I spoke with another mother recently, Zenova Pointer, who had a similar experience. "I lost my son a year ago and no one knew how to perform CPR," she told me. "It could have saved my son's life."
"This is why I am reaching out to people to learn this. You never know when an accident may occur or when a person will need it, so I'm on a mission to get this out. My goal is to teach this to people in the community who don't know how to perform CPR. I think it is important to at least have the knowledge," she said.
Diana is on the same mission. I asked her if there is one thing she wants everyone to know about Student CPR. She answered simply, "This program will save lives."