Help with what you have, where you are.
By now nearly everyone has heard how cities and villages in Nepal have been leveled by the massive earthquake on Saturday. BBC is reporting the death count to be over 4,000, and many in the U.S. are following headlines closely, praying that the numbers will cease to rise.
Relief foundations have moved into full-fledged sprint mode, racing against time to raise funds, send resources, and mobilize local relief efforts. Hospitals are treating patients in the streets, over 100,000 are left homeless with downpours expected, and food and water shortages are expected.
As a health and safety training company, we would like to urge everyone to get behind the mentality of rescue and help promote relief efforts. We spend much of our time cultivating students' natural impulses to help in every situation with everything in their power, and we would like to expand this encouragement to a broad scale in light of the devastation in Nepal.
The mentality behind rescue is to first take stock of what you have. The reality is we often have so much than we think to offer in an emergency situation.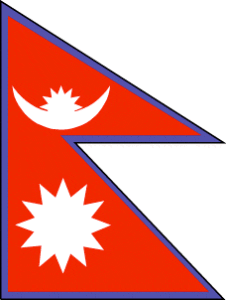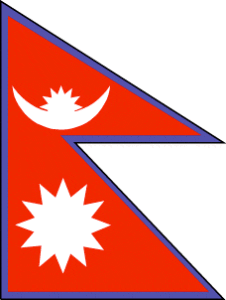 Here are four immediate ways we can lean in to help. We can use:
1. Our bodies.
Many people volunteer in relief efforts locally. Many volunteer worldwide. In fact, right at this moment, volunteers from countries around the world are boarding airplanes as relief agencies have mobilized their disaster response teams. You may not be physically present in this crisis, but there are countless ways to help on a local scale or as a reserve volunteer for both local and worldwide emergencies.
2. Our money.
This is the fastest way to promote humanitarian efforts. Be cautious to give wisely, it is a good idea to donate through organizations widely known who are able to take funds and turn them directly into food, water, and medical attention. Find an organization who has proven their accountability. CNN has put together a helpful list for finding agencies dedicated to practical relief.
3. Our time.
Use your conversations, the social media, your friends and family, your local organizations and news, to help spread the word of the immediate financial need in Nepal. Take the time to research a valid organization and spread the word, make it easy for others to contribute!
4. Our ability to plan ahead.
Be prepared and educate yourself now so you are not left reeling in the wake of natural disasters. Geologists were aware the quake was due for Nepal, and according to a Geohazards International spokesperson Hari Kuma, "They knew they had a problem but it was so large they didn't [know] where to start, how to start." Begin educating yourself today so you can be a resource for your community to fall back on in crisis.
We are blessed to have resources to help Nepal, so let's exercise the mentality behind rescue and give it all we've got.