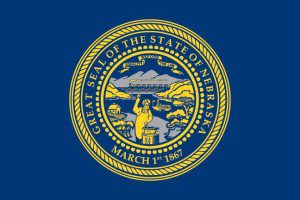 Senator Bill Avery, from Nebraska, has introduced Legislative Bill 365, which would require all high school students to learn cardiopulmonary resuscitation before graduating high school.
The current text of the bill says:
Beginning with the 2013-14 school year, each student enrolled in a public high school in Nebraska, as a requirement for graduation, shall complete an instructional program established by the American Heart Association, American Heart Cross, or another nationally recognized program which uses the most evidence-based guidelines on basic first aid, cardiopulmonary resuscitation, and operation of an automated external defibrillator and successfully pass a written test on cardiopulmonary resuscitation and operation of an automated external defibrillator.
You can read the full, current version, of the bill here: LB365.  (Which was introduced on January 18, 2013.)
In a letter to the editor of the York Times News, a citizen makes the case for Nebraska to quickly join the cause, rather than being one of the last states in the union to make it happen.
Dear Editor,
I want to thank Senator Avery for introducing LB 365.
This bill requires students to be trained in CPR before they graduate from high school. I know the benefits the CPR. My life was saved with CPR when I had a cardiac arrest when I was 14.
My dad performed CPR and helped save my life. If it was not for the training he received in CPR from when he was (in) high school I would not be alive today. Multiple states, including Iowa, already require CPR as a high school graduation requirement and several states are considering adding this requirement right now.  Just recently, Virginia added CPR as a high school graduation requirement.
Let's not wait on this and become the 30th, 40th or 50th state to require this life-saving measure. If Iowa, Minnesota, Virginia and other states can do this then certainly Nebraska can as well. Think of all the thousands of potential life-savers that could be trained in CPR.
It's time to pass this legislation now. Lives have and will be saved by someone who is trained in CPR. I should know because I am one of those whose life was saved. Please pass LB 365.
Sincerely,
Kelsey Neal